$7,250 to the Take a Hike Foundation
Actions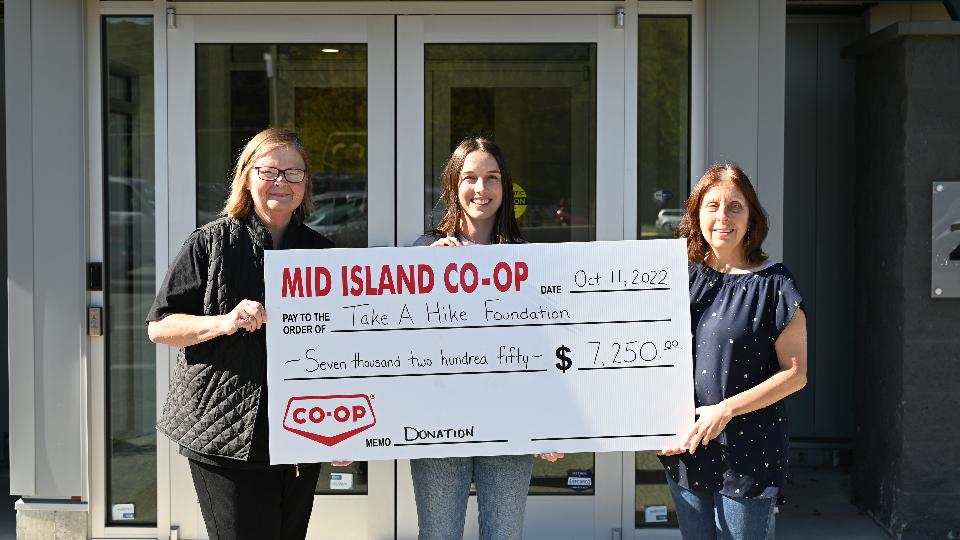 $7,250 to the Take a Hike Foundation
October 12, 2022
Mid Island Co-op is proud to donate $7,250 to the Take a Hike Foundation!
Take a Hike serves 10 communities across BC, with 5 on Vancouver Island. In Vancouver Island: Nanaimo, Cowichan, Saanich, Sooke-Westshore, and Stz'uminus. Other BC communities: Vancouver, Delta, Burnaby, the West Kootenays, and Merritt.
Take a Hike (TAH) is a full-time mental health and emotional well-being program that incorporates intentional and continuous clinical counseling and outdoor experiential learning in a safe and caring community. The program supports youth aged 15-18, who are referred to us because of mental health or behaviour challenges, past trauma, and/or chronic non-attendance, and helps them improve their mental health, relationship skills, and academic engagement.
Mid-Island Co-op's support will allow Take a Hike to continue supporting and having a lasting impact on youth in the Vancouver Island communities.
For more information on this amazing foundation, check out their website: https://www.takeahikefoundation.org/