$13,785 to Errington Fire Department
Actions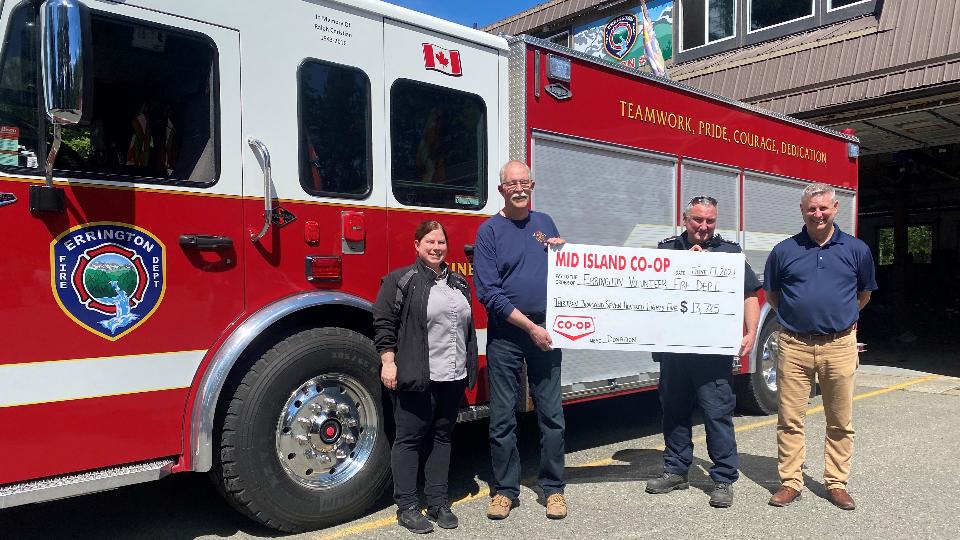 $13,785 to Errington Fire Department
June 28, 2021
Mid Island Co-op donates $13,785 to Errington Fire Department
Errington, BC (June 28, 2021) Mid Island Co-op is proud to donate $13,785 to Errington Volunteer Fire Department to purchase new computer-aided dispatch (CAD) tablets for two of their frontline engines.
The Errington Fire Department was established in 1965 and is made up of trained local volunteers who provide 24/7 fire protection and other emergency services for their surrounding community homes, properties, and businesses.
"The donation that we received from Mid Island Co-op for our two new CAD tablets will keep our crews safer on all calls and help us arrive faster to the scene because of the mapping system." Said, Troy Bater, the Fire Chief of the Errington Fire Department.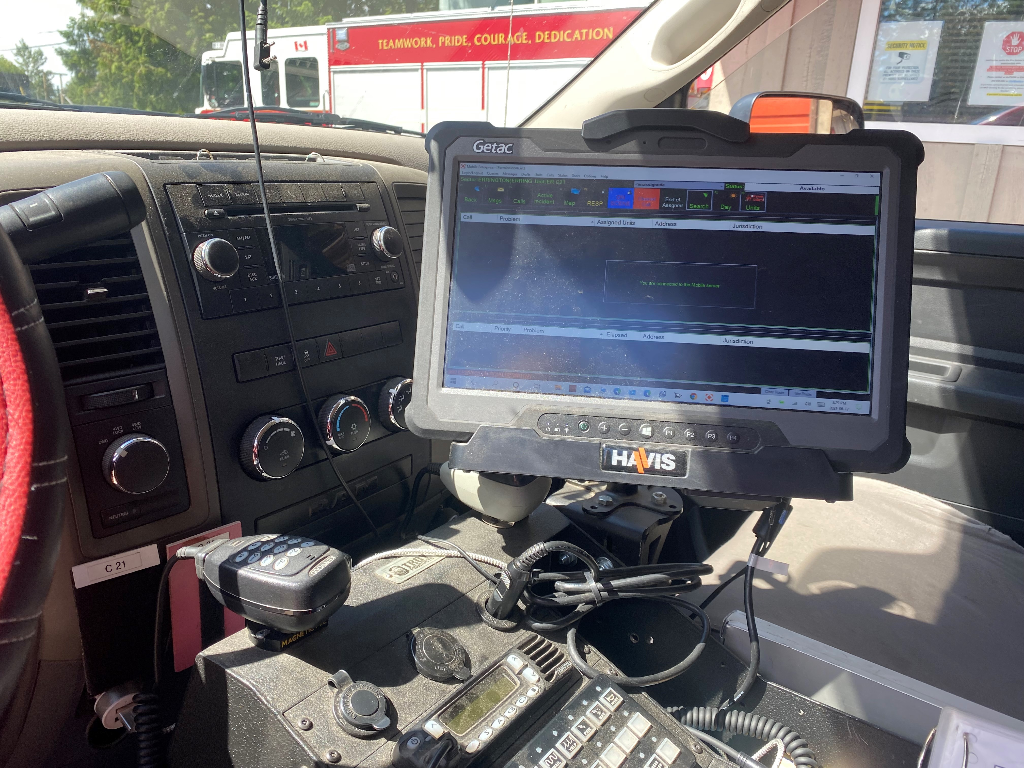 The new CAD tablets will allow the Errington Fire Department to see what Fire Dispatch is typing in real time without the use of the radio, which will save time arriving to the emergency locations.

"Mid Island Co-op is proud to support the Errington Fire Department in purchasing their new equipment," said Ian Anderson, CEO of Mid Island Co-op, "They provide an important service in our community and with this new technology, they can now respond to emergencies faster."
The cheque was delivered to Errington Fire Department by Mid Island Co-op's CEO, Ian Anderson, and local Mid Island Co-op Gas Bar Manager, Lisa Howe. For more information on the Errington Fire Department, click here: https://evfd.ca/