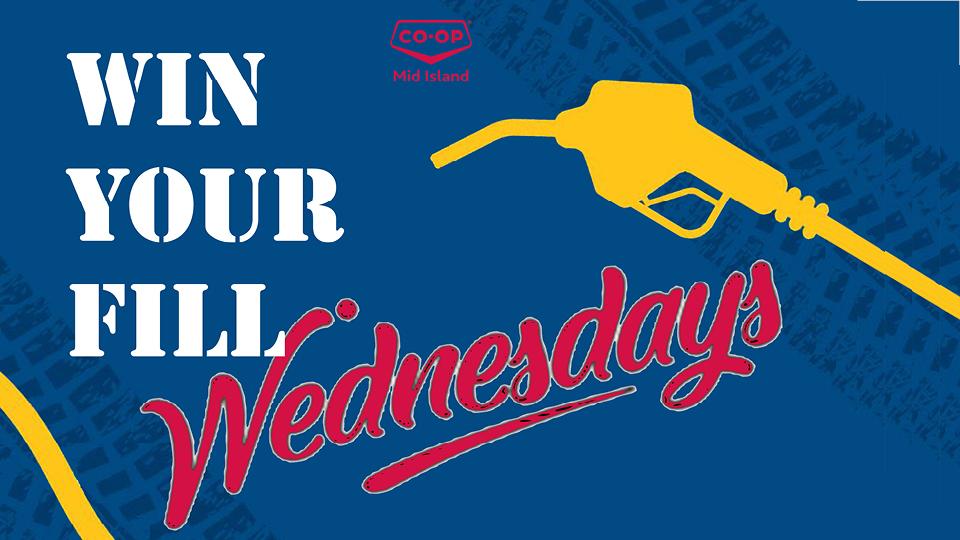 Win Your Fill Wednesdays!
March 8, 2023
Win Your Fill Wednesdays Contest
March 9th-12th
How would you like to win back your fuel purchase? Well, from March 15th-April 13th, we'd like to give you that opportunity every Wednesday!
Simply fill your tank on Wednesday, write your name and phone number on the back of your fuel purchase receipt, and you will be entered into the draw, it's that easy! One winner will be drawn from each location every Thursday; so with 80 potential winners in all, why not get your fill on Wednesdays?
Mid Island Co-op employees and Board Members as well as their immediate family are not eligible to enter contest. For a complete list of Rules and Regulations, click the link below.