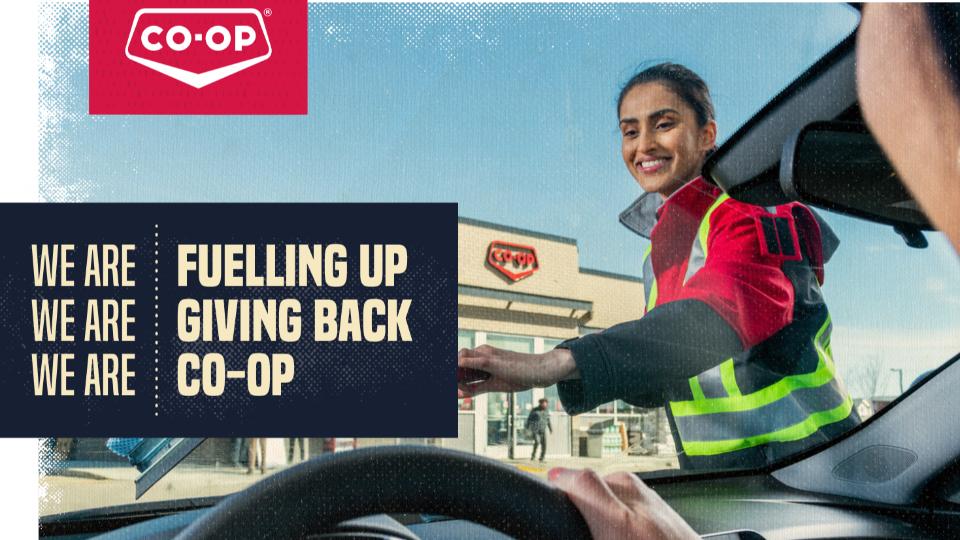 We Are Co-op
October 13, 2020
We are a different kind of business. We are owned by our members, not far-away shareholders. We are local. We support and invest in our community – because we live here too.

Our profits are used to develop jobs and economic activity in our communities, give back to local initiatives and organizations and provide a return to our owners – who are customers like you.
You don't need to be a member to shop at Co-op, but you'll be missing out on the benefits of belonging to our business.

At Co-op, membership isn't a rewards program. It means you own part of your local co-operative association.
As an owner, you have the ability to participate in the democratic decision-making process by asking questions, voting on resolutions, electing board members or even sitting on the board yourself.
We are local

Our Co-op is many things. At times, it can be difficult to define who we are because Co-op is different things in different communities. This diversity is based in the foundation that we are local.
We are a reflection of our unique communities because we were built by you and for you. People worked together to start a Co-op in their community, a business owned by the community and a business that gives back to the community – it's why we exist.
Our Co-op is really your Co-op.
We are Western Canada
It's a different way of doing business. Success is earned and shared. Your Co-op doesn't benefit one person or one corporation. Your Co-op was built for everyone.
All members, customers, employees and communities are part of Co-op – we are Western Canada. It's supporting one another so that future generations may benefit from what we've built. We all have a role to play.
Co-op is about all of us. That's why we say: We Are Co-op
We are more than 160 local independent co-operative associations. We are more than 600 communities across Western Canada. We are more than 1.9 million Co-op members and more than 26,500 employees.
And we are in this together.
Each year, local co-ops also return a part of their profits back to members based on how much you shop with them and how well the business performs. Some of this is returned as equity, which is like a savings account or RRSP that grows over time.