Unwrap the Season With Co-op!
Actions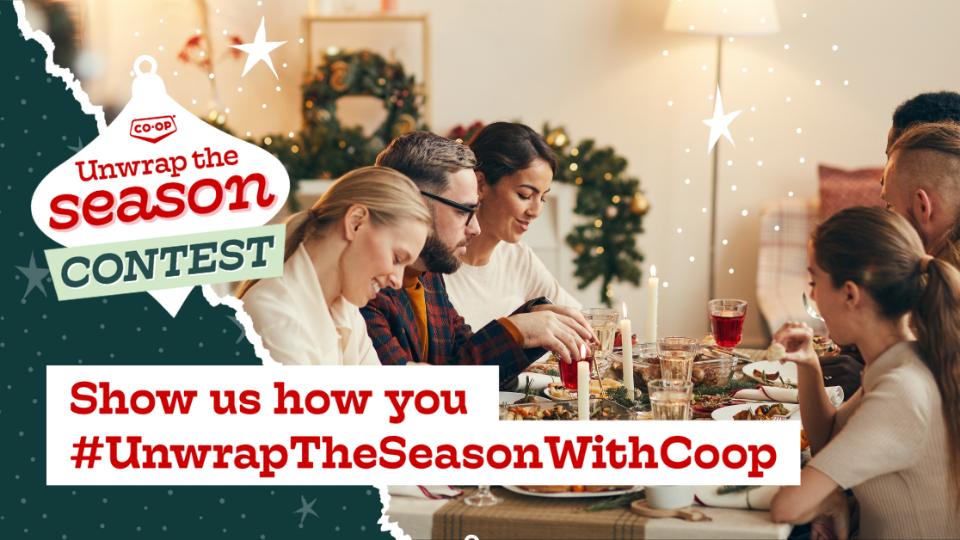 Unwrap the Season With Co-op!
November 10, 2022
#UnwrapTheSeasonWithCoop Contest
Simply upload an image of yourself with one of our amazing Co-op products with the hashtag #UnwrapTheSeasonWithCoop on Facebook or Instagram and you could win $500 in Co-op Gift Cards!
Unwrap the season's comforts
Hot chocolate or coffee and your favourite road trip snacks provide comfort, and even a sense of nostalgia, during the drive to your holiday celebration.
Whether grabbing snacks or filling your gas tank, be sure to grab your favourite Co-operative Coffee.
For contest rules and regulations, click here