September Pick of the Month
Actions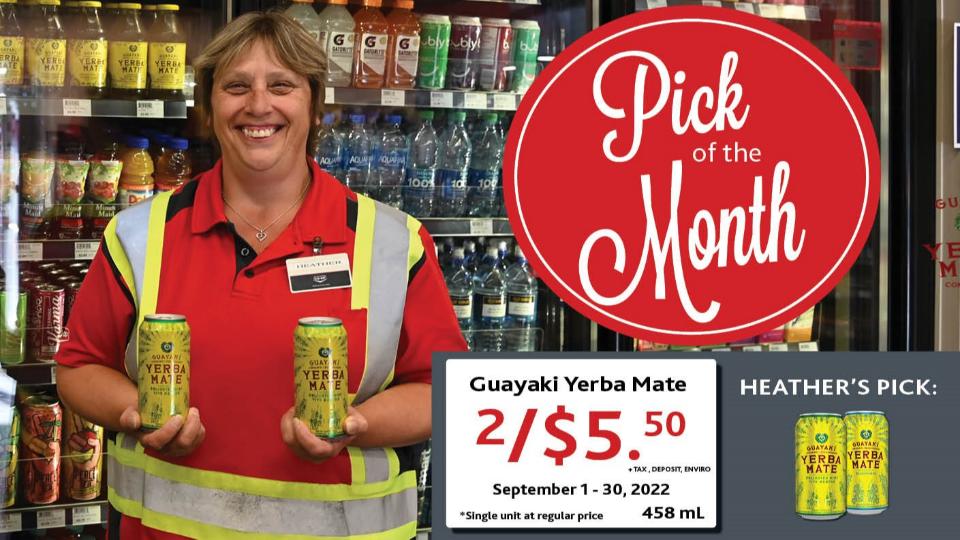 September Pick of the Month
September 1, 2022
Staff Pick of the Month — September!
Every month, one Team Member from Mid Island Co-op will choose their favorite item from our convenience store to showcase to our members and customers! The September Pick of the Month is available at all Mid Island Co-op Gas Bars, excluding Port Hardy.
Heather's Pick of the Month is Guayaki Yerba Mate for 2/$5.50 + tax, deposit & enviro!
For more information on this exciting new product, visit their website: Guayaki Yerba Mate Energy Drink