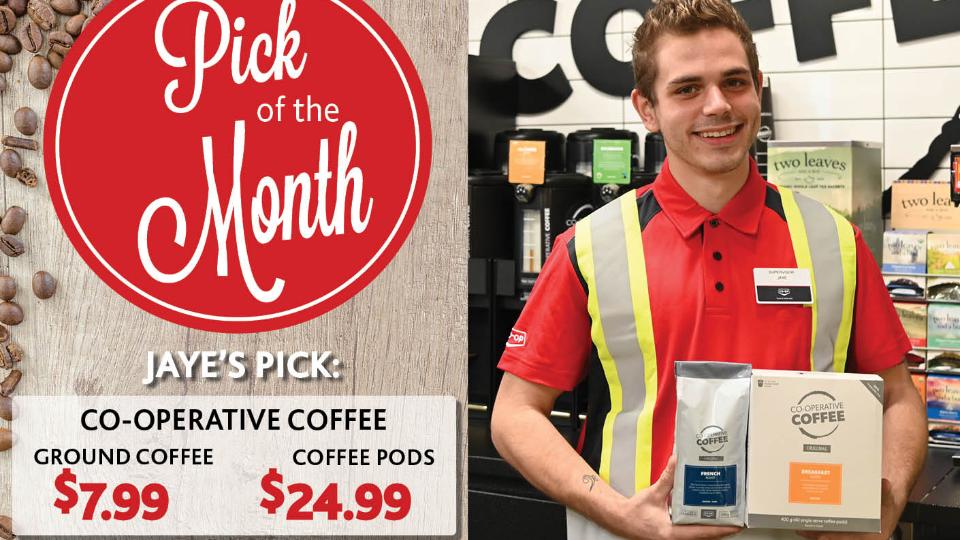 November Pick of the Month
October 31, 2022
Jaye's Pick is Co-operative Coffee!
You can try them both, the ground coffee on for $7.99 and the coffee pods on for $24.99, all through the month of November!
Co-operative Coffee is premium coffee built on co-operative values. It's a brand that has a compelling story that connects Co-op with coffee farmers around the world as well as our master roaster right here in Western Canada.
We want to ensure Co-operative Coffee is top of mind when our customers and employees are selecting a cup of coffee.