Mother's Day Colouring Contest
Actions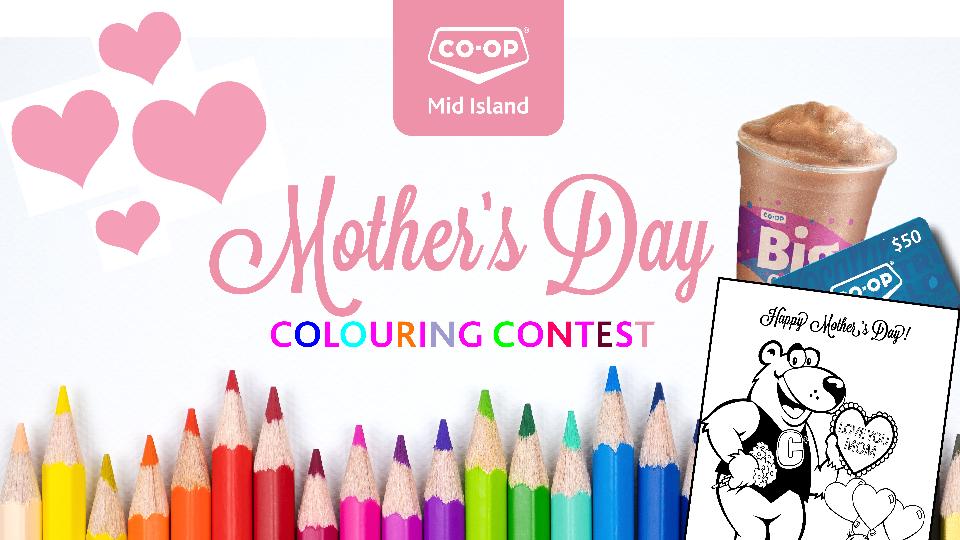 Mother's Day Colouring Contest
April 27, 2022
Kids, this one is for you!
Stop by one of our Mid Island Co-op Gas Bars and pick up a Cooper colouring page, colour it as fancy as you can, and return it to your nearest location between April 27 — May 8th for a FREE Big Cool! We will display your colouring page on the wall, and you will be entered to win your amazing Mom a $50 Co-op Gift Card from that location!
The winners will be contacted on May 9th, 2022. Good luck!