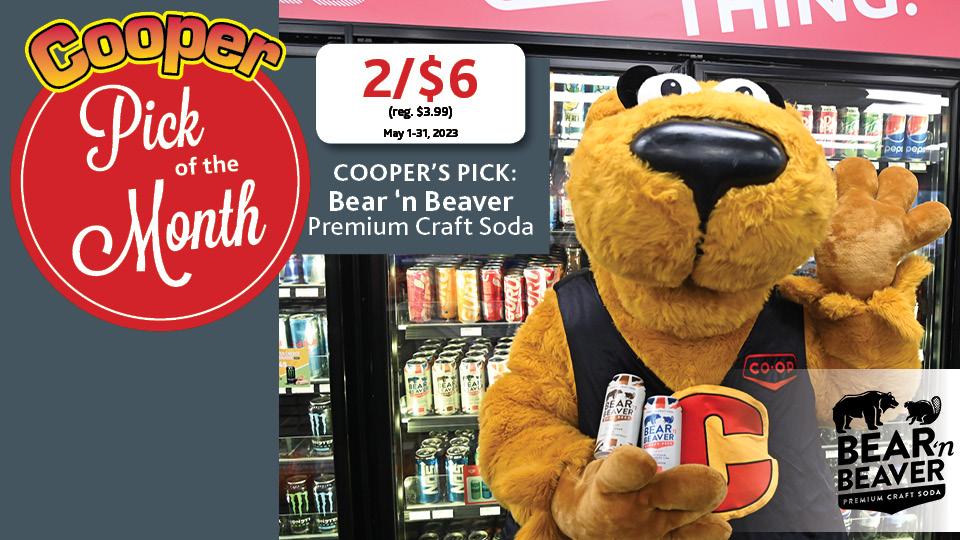 May Pick of the Month
May 1, 2023
Cooper's Pick of the Month is our Bear 'n Beaver Premium Craft Soda!
Every month, one Team Member from Mid Island Co-op will choose their favorite item from their gas bar to showcase to our members and customers! The Pick of the Month is available at all Mid Island Co-op locations.
If you haven't tried Bear 'n Beaver soda yet, now is the time! With unique twists on classic flavours these premium craft soda's are just what you're looking for if you want to try something out of the ordinary. And did we mention they're local? brewed right here in BC! Stop into your favorite Mid Island Co-op gas bar and buy a couple...or more, as they are on 2/$6 for the month of May.