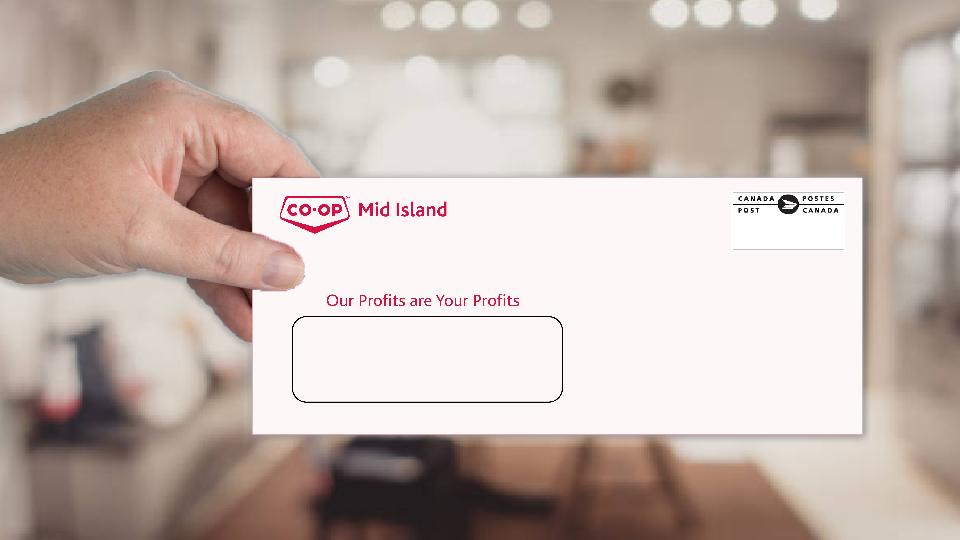 It's Equity Season!
May 16, 2022
Equity Season is here so watch the mail for your cheque!
The Board of Directors of Mid Island Consumer Services Co-operative is pleased to inform you of the continuing strong performance of your Co-op. Your equity allocation is based on your purchases with Mid Island Co-op in the 2021 fiscal year.
In your equity letter that is coming with your cheque, you will find that our board of directors approved an allocation return of:
• Petroleum Products: 5.25% (Retail Pumps, Cardlock, Home Heating)
• Confectionery: 4.50% (Grocery)
• Liquor: 4.50%
This equates to a total allocation to our membership of $7,097,092. Approximately 39,300 cheques have been issued, totaling $5,252,605 cashback to our members. This represents 60% of your 2021 allocation in cash, with the remaining 40% credited to growing your Co-op share equity.

At Mid Island Co-op, we are a different kind of business. Sharing profits with our member-owners is just one way we do things differently. Returning profits to our membership ensures that the money stays local and is re-invested in the communities we serve. In 2021, Mid Island Co-op donated over $234,000 back to local community organizations and initiatives throughout the mid-island and north island regions of Vancouver Island.
We would like to thank all our loyal members for supporting our business and making 2021 a successful year!
Please note: We kindly ask that all equity cheques be deposited into your personal banking account as we are not able to accept equity cheques at Mid Island Co-op locations.
Not a Member of Mid Island Co-op? Click here to join today!