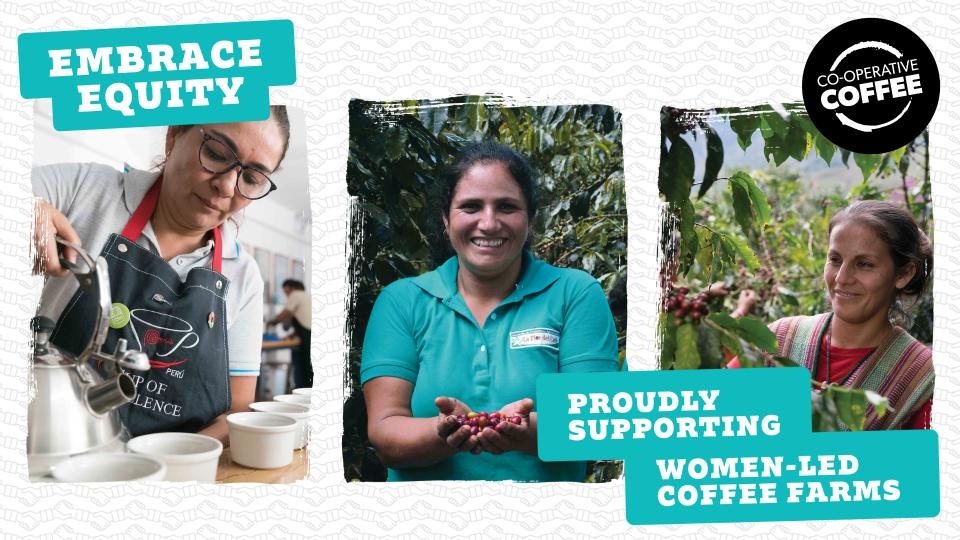 International Women's Day
March 1, 2023
Embrace Equity this International Women's Day with Co-operative Coffee
International Women's Day is an annual celebration of the vital contributions that women have made to their communities around the world while continuing to acknowledge that there is still work to be done in creating equality.
At Co-op, we're excited to work with women-led coffee farms in Peru, where they grow and harvest premium-quality beans for Co-operative Coffee.

When you stop at a Co-op Gas Bar, don't forget to grab a cup of Co-operative Coffee from Peru. You'll be making a sustainable choice and helping to support women around the world create better lives for themselves, their families and their communities.
To read more about these amazing women and their contributions to their communities, click here.