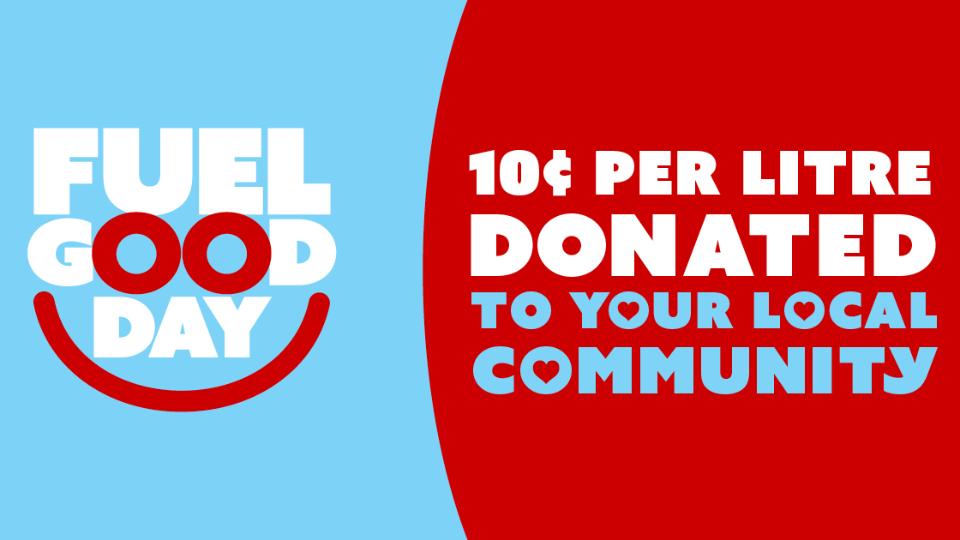 Fuel Good Day September 20
August 29, 2022
$42,342.61 to the Nanaimo & District Hospital Foundation!
Mid Island Co-op is proud to announce that 10 cents a litre sold on Fuel Good Day totaled an outstanding $25,467.42! An additional $16,875.19 was donated by Mid Island Co-op for a grand total donation of $42,342.61 to the Nanaimo & District Hospital Foundation!
We also had 14 winners who filled up on Fuel Good Day and won their fuel purchase back, totaling $1,620! Congratulations to all the winners!
We would like to thank everyone who filled up in support of the new Intensive Care Unit at the Nanaimo Hospital!
More about Nanaimo & District Hospital Foundation

The Nanaimo & District Hospital Foundation was founded to support Island Health facilities. Today, we are raising millions to support our region's healthcare facilities by leading major fundraising campaigns for critical medical equipment, construction projects and programs that provide the best and highest level of healthcare to the residents in central and north Vancouver Island. Donors are the most important part of our work. Every donor needs to be treated with kindness, respect and dignity. Our donors help provide Island Health the highest quality healthcare services for everyone who needs them right here at home. Since inception, the Foundation has stewarded donations to support improved facilities and has assisted in the funding of leading edge medical equipment to ensure our healthcare professionals have the tools they need to do their jobs.
More about Fuel Good Day
Fuel Good Day is celebrated at more than 400 Co-op Gas Bars throughout British Columbia, Alberta, Saskatchewan, Manitoba and northwestern Ontario each year, with each local Co-op supporting a community organization or initiative.
Since 2017, Co-op has raised more than $3 million for more than 700 charitable and non-profit organizations. Locally, over the past three years, Mid Island Co-op has donated over $75,000 to our Fuel Good Day recipients.