Fuel Good Day - September 19th
Actions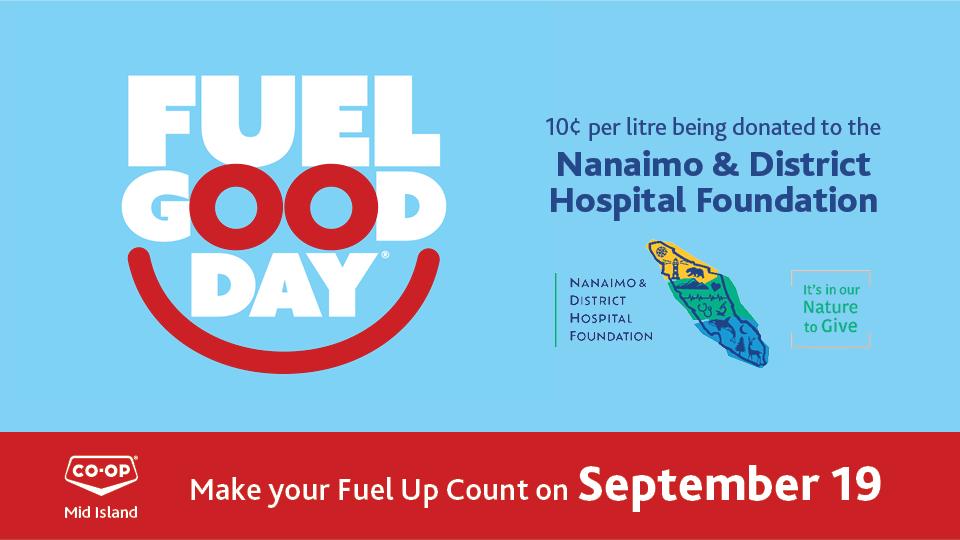 Fuel Good Day - September 19th
September 12, 2023
What is Fuel Good Day?
Fuel Good Day is celebrated at more than 400 Co-op Gas Bars throughout British Columbia, Alberta, Saskatchewan, Manitoba and northwestern Ontario each year, with each local Co-op supporting a community organization or initiative.
Since 2017, Co-op has raised more than $3 million for more than 700 charitable and non-profit organizations. Locally, over the past four years, Mid Island Co-op has donated over $117,000 to our Fuel Good Day recipients.
A look back at last year:
Mid Island Co-op was proud to announce that 10 cents a litre sold on Fuel Good Day 2022 totaled an outstanding $25,467.42! An additional $16,875.19 was donated by Mid Island Co-op for a grand total donation of $42,342.61 to the Nanaimo & District Hospital Foundation! We also had 14 winners who filled up on Fuel Good Day and won their fuel purchase back, totaling $1,620!
Mid Island Co-op has once again chosen the Nanaimo & District Hospital foundation as the 2023 Fuel Good Day beneficiary.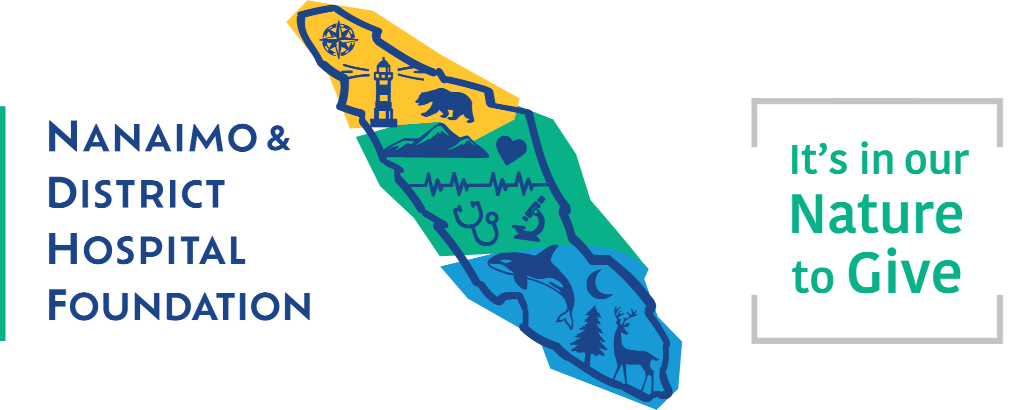 More about Nanaimo & District Hospital Foundation
The Nanaimo & District Hospital Foundation was founded to support Island Health facilities. Today, we are raising millions to support our region's healthcare facilities by leading major fundraising campaigns for critical medical equipment, construction projects and programs that provide the best and highest level of healthcare to the residents in central and north Vancouver Island. Donors are the most important part of our work. Every donor needs to be treated with kindness, respect and dignity. Our donors help provide Island Health the highest quality healthcare services for everyone who needs them right here at home. Since inception, the Foundation has stewarded donations to support improved facilities and has assisted in the funding of leading edge medical equipment to ensure our healthcare professionals have the tools they need to do their jobs.
Ten cents from every liter of gas pumped on Fuel Good Day will directly support enhancing critical care for residents north of the Malahat by tripling capacity for critical care.
"Mid Island Co-op is pleased to partner with the NDHF again in a committed effort to elevate tertiary care treatment for central Vancouver Island, shared Mid Island Co-op CEO Ian Anderson "We are very proud to have supported the first stage of the recently opened ICU at Nanaimo Regional General Hospital and now we get to support our community further with Phase 2 of the High Acuity Unit. This year our Salt Spring and Harewood locations will be hosting a BBQ fundraiser and we will be collecting donations across all our sites. The Mid Island Co-op leadership team will also be on location at various gas bars to help wash windows, connect with the community, and raise awareness about Fuel Good Day as one of our most impactful campaigns of the year."
Extra Events on September 19th:
CRANBERRY

Radio spot: The Wave
Food truck: Sip & Sliders

10AM-2PM
All day

BOWEN

Food truck: Harbour City Donuts

All day

HAREWOOD

Co-op BBQ

11-1:30

SALT SPRING

Co-op BBQ

11-1:30

All Mid Island Co-op gas bars will be participating in Fuel Good Day, so don't worry if you can't make it to the locations listed above; you can still support Fuel Good Day and the Nanaimo & District Hospital Foundation by filling up at any of our 16 locations!
Added Bonus!
Our Win your Fill Draw will be running for one day only, September 19th, so not only can you feel good about fueling up, but you could potentially win your fuel purchase back!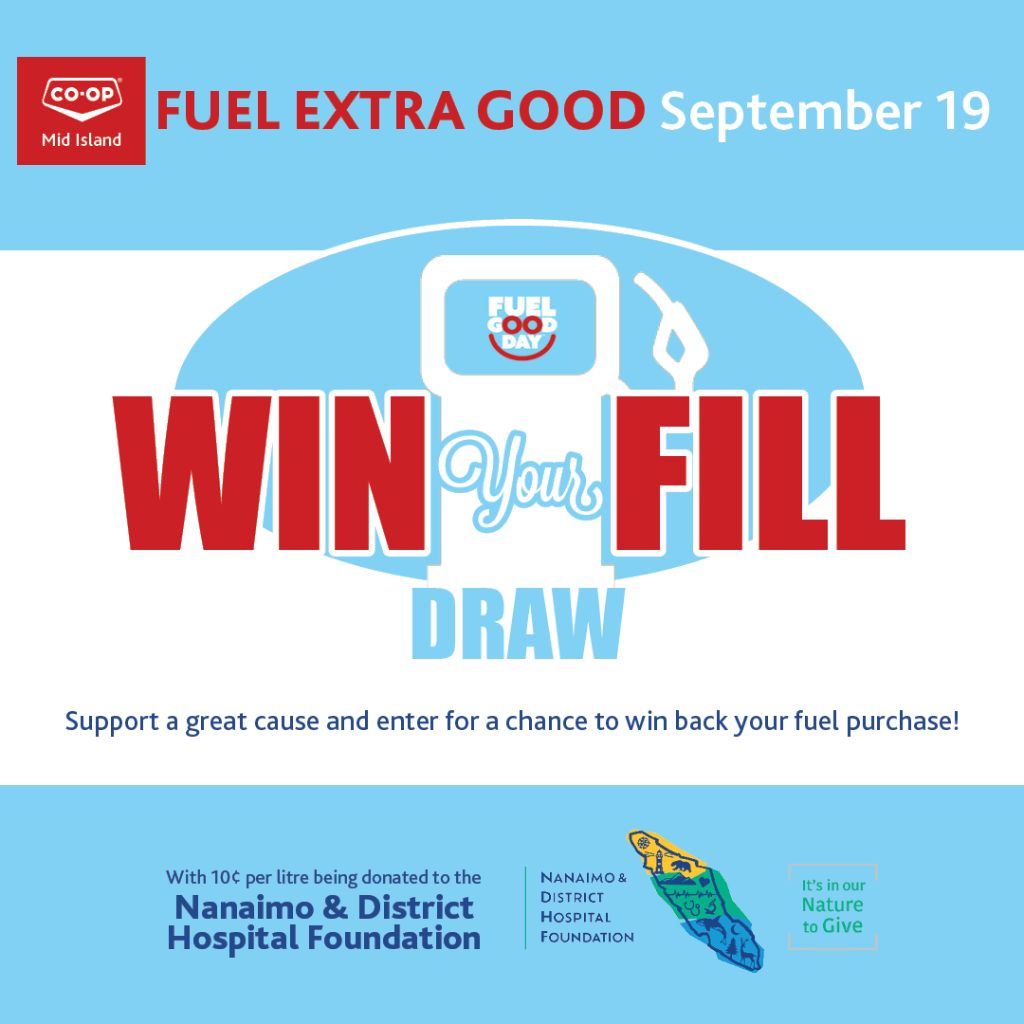 The draw will run at all Mid Island Co-op Gas Bars on September 19th from 6am-10pm, offering customers a chance at winning the value of their fuel purchase* back in the form of a Co-op Gift Card. There will be one winner per location for a total of 16 winners.
*Only final purchase
reciepts
will be accepted as a valid entry.
Preauthorized
fuel
reciepts
do not qualify as an eligible entry.
Customers can enter by printing their name and phone number on the back of their final fuel purchase receipt and placing it in the ballot box. There is no limit to how many times a customer can enter; however, there is a 150 litre max per transaction, and excludes dyed products, cardlock or bulk purchases. Mid Island Co-op employees and board members, as well as their immediate household members, are not eligible to enter.

And as if that wasn't enough...
Our Mid Island Liquor locations will be participating as well, offering you another way you can contribute to this amazing cause. Starting September 12th until September 19th, when you purchase any of out Route 19 wines or My Island Session IPA, one dollar of the proceeds will be donated towards the Nanaimo & District Hospital Foundation!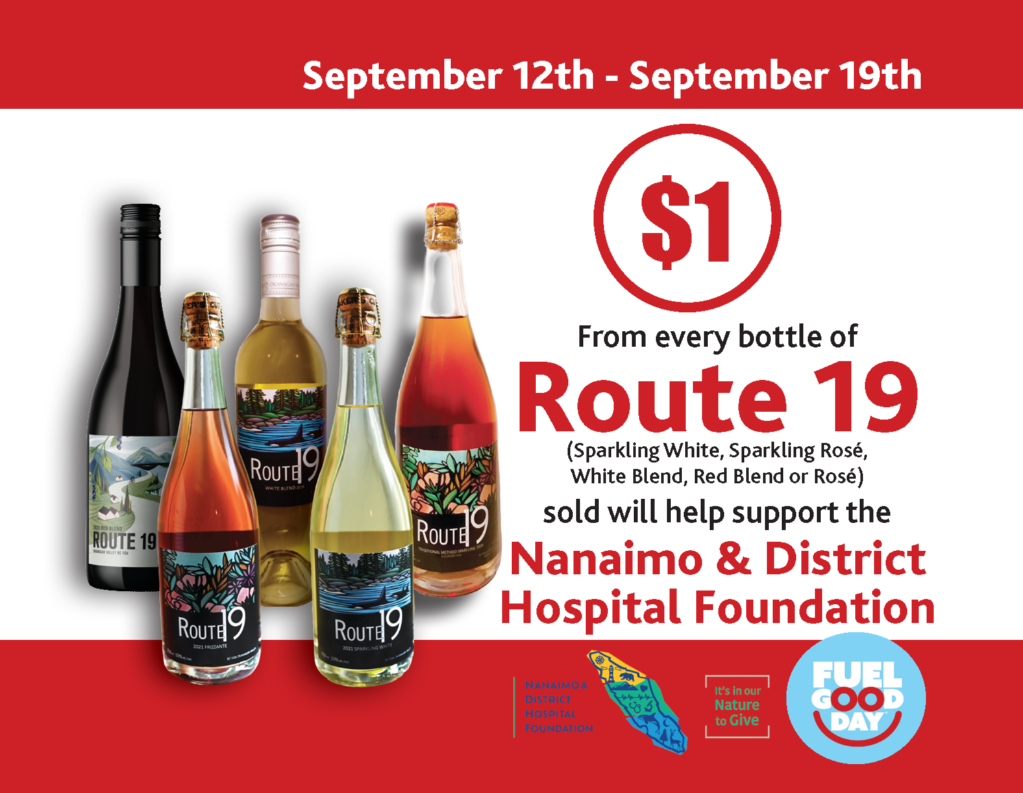 Fuel Good Day — Win your Fill Rules and Regulations