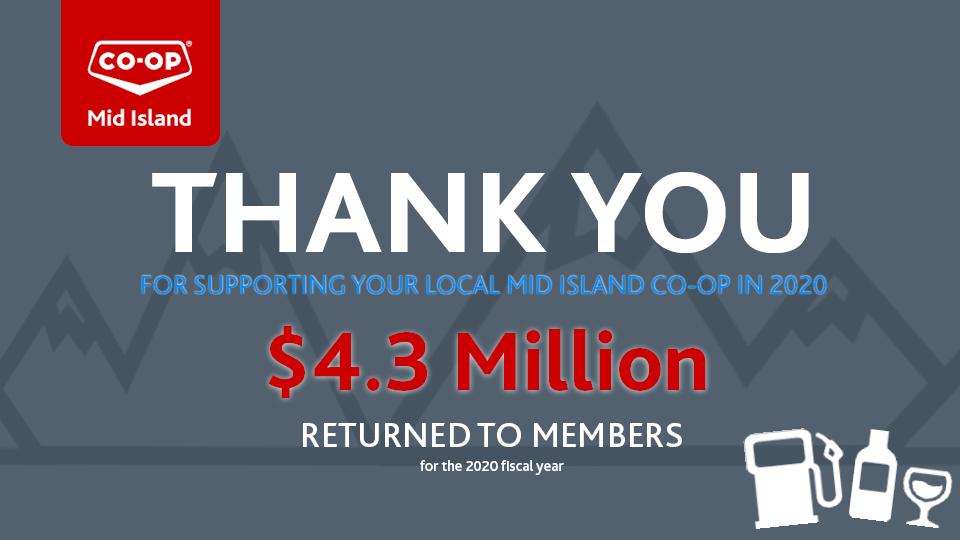 Equity Statements
May 28, 2021
Thank you to our members!
Because of you, Mid Island Consumer Services Co-operative continued to have strong performance in 2020. We would like to thank each of you for your support as a member/owner of your Co-op, especially this year, while also navigating the many new challenges brought by the pandemic.
The Board has approved the following patronage allocation percentages for fiscal year 2020:
• Petroleum Products 4.50% (Retail Pumps, Cardlock, Home Heating)
• Confectionary 4.50% (Grocery)
• Liquor 4.50%
The total allocation to our membership of was over $4.3 million with 33,900 cheques going out in the mail, totaling over $3.3 million in cash back to our members!
Thank you to our loyal members for making 2020 a successful year. As it shows, our profits are your profits.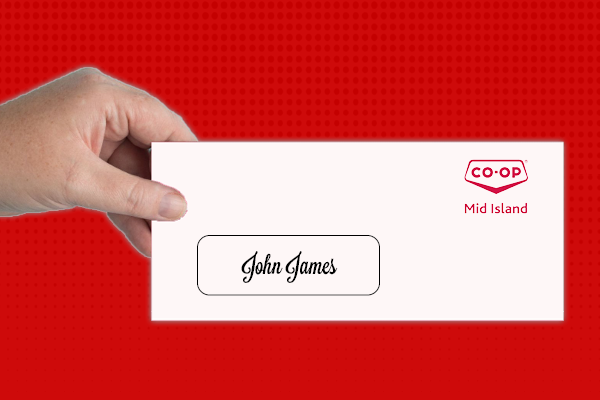 Cheques will be arriving the week of May 30th, 2021.