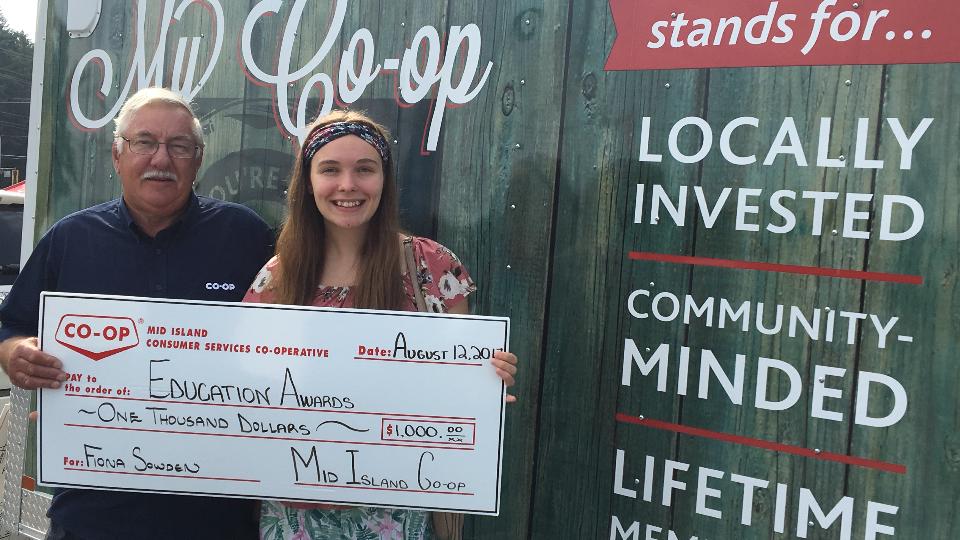 Education Awards
October 28, 2020
MID ISLAND CO-OP'S EDUCATION AWARDS

Building our community

Mid Island Co-op supports a broad range of organizations, with priority given to those projects or organizations that build long-term capacity in our community.
And our responsibility goes beyond our local community – we believe we have a responsibility to do business in a way that is environmentally sound and that encourages equality beyond our borders.

Education Award
Each year Mid Island Co-op is proud to provide 24 bursaries and scholarships to post-secondary students.

The Committee will select the three recipients based on overall merit demonstrated through the written answers provided in the application package. To qualify for an award, an applicant must prove acceptance and/or or ongoing registration to attend an accredited post-secondary institution in the upcoming academic year.

Applications are open to students in any recognized credit program, including academic, business, trades, vocational or adult education. Applicants must be a Mid Island Co-op Member, or an immediate family member of a Mid Island Co-op member in good standing.