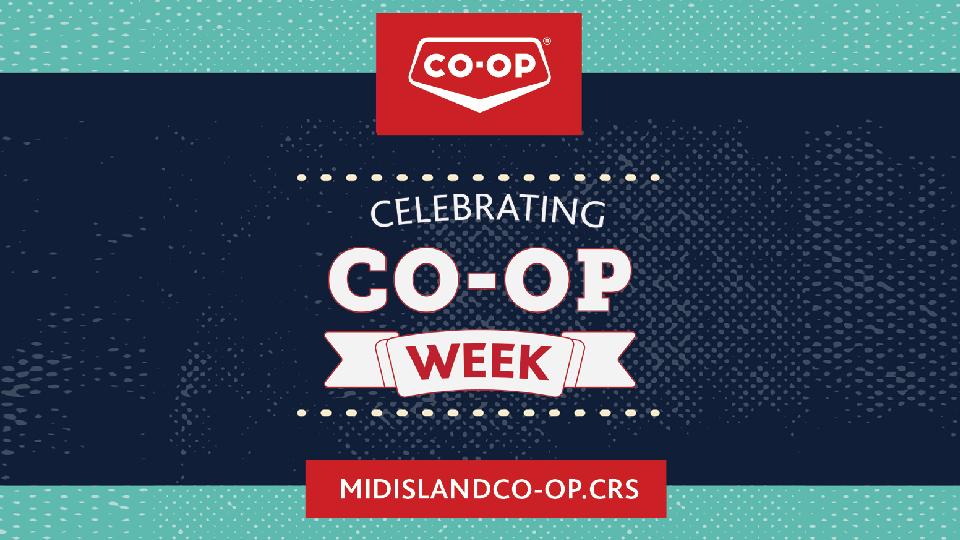 Co-op Week Celebration!
October 17, 2021
Celebrating Co-op Week!
Co-op Week is a time to celebrate the impact that co-operatives have in our community! This year, Co-op Week is from October 17-23.
Here at Mid Island Co-op, we are proud to be a local co-operative for our many Vancouver Island communities. We would like to thank all of our members for contributing to the success of our co-operative.
Now, LET'S CELEBRATE!
We have many fun promotions going on for Co-op Week to celebrate how proud we are to be your local co-operative! See below for all of our AMAZING promotions and contests that are available from October 17-23 at Mid Island Co-op Gas Bars and Liquor Stores: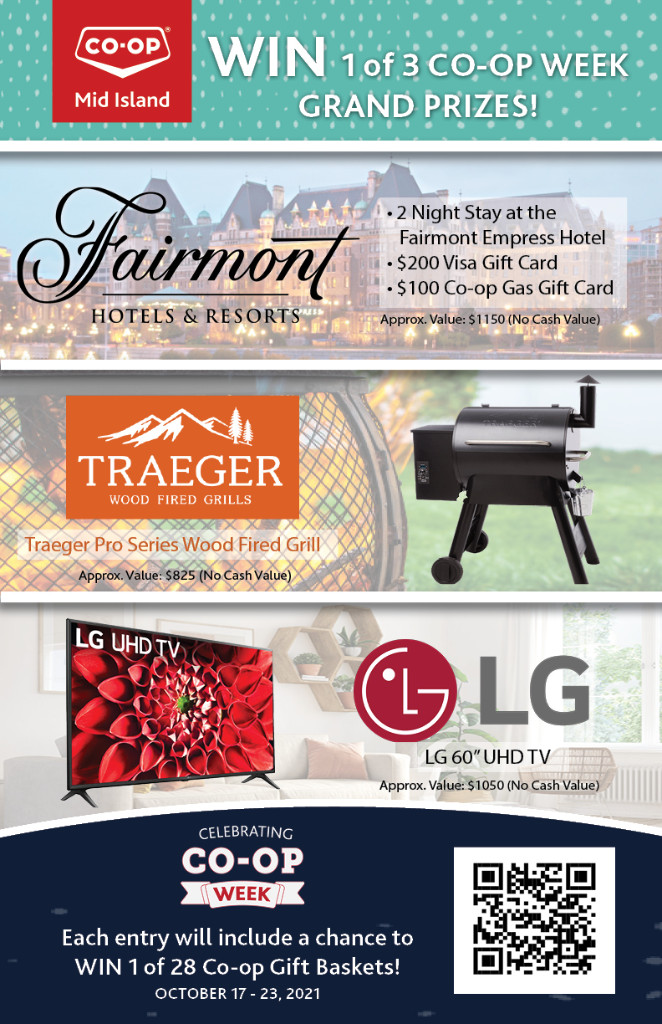 Enter to Win 1 of 3 GRAND PRIZES!
Weekend Getaway
2 Night Hotel Stay at Fairmont Empress Hotel in Victoria with a Gas Card and Spending Money! (Valued at $1150)
Traeger Pro Wood Fired Smoker (Valued at $850)
LG 60" UHD TV (Valued at $1050)
& be entered to win 1 of 28 Co-op Week Gift Baskets!
Scan the QR Code in store for your chance to win!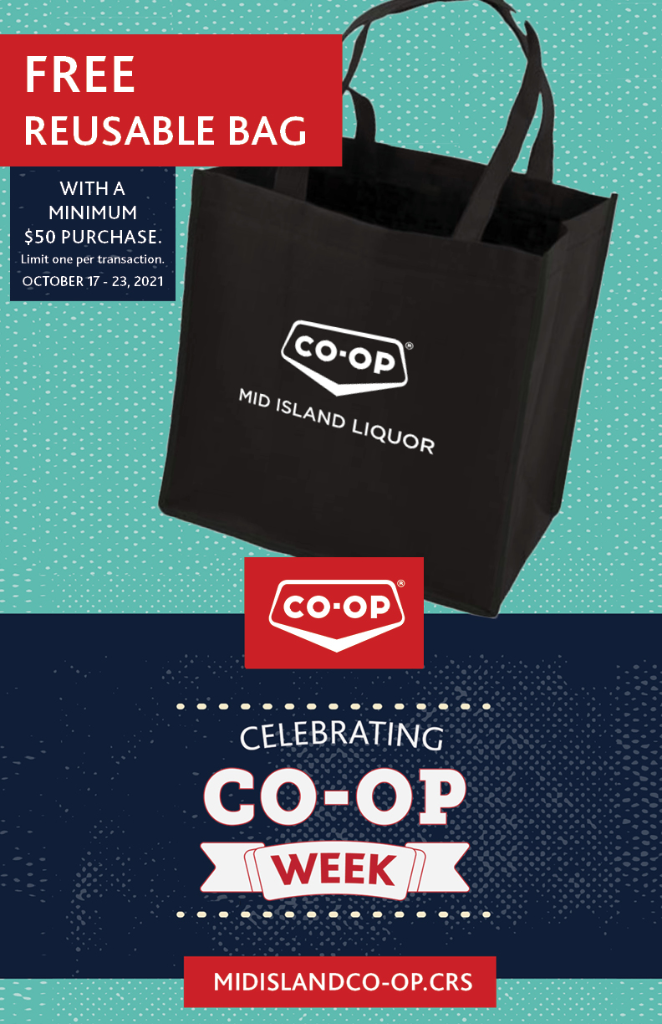 Free Reusable Bag with minimum $50 purchase at any Mid Island Liquor store.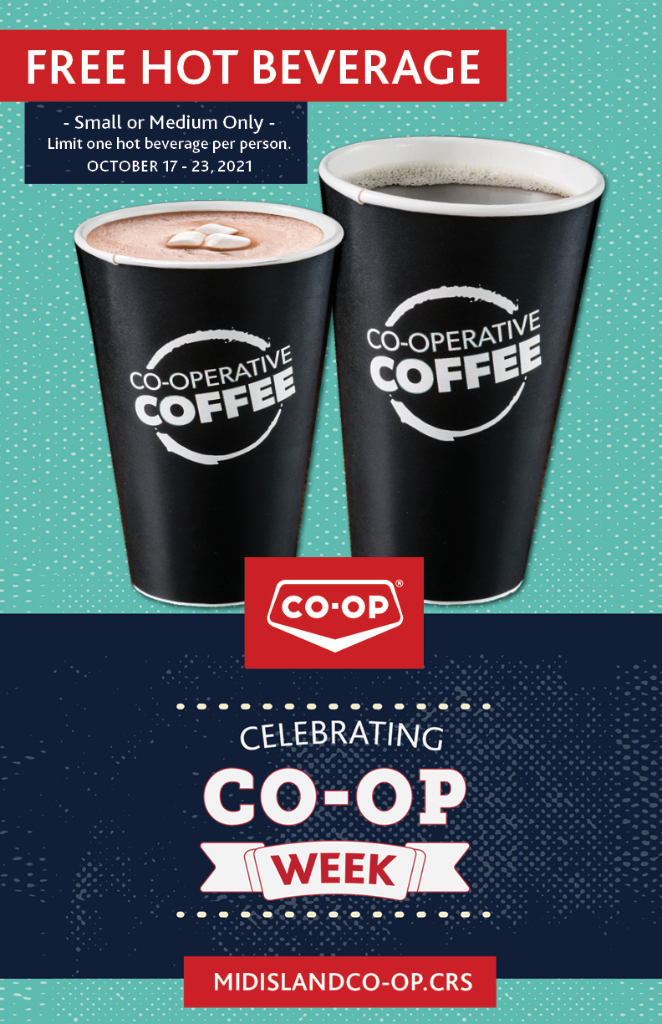 Free Small or Medium Hot Beverage at Mid Island Co-op Gas Bars.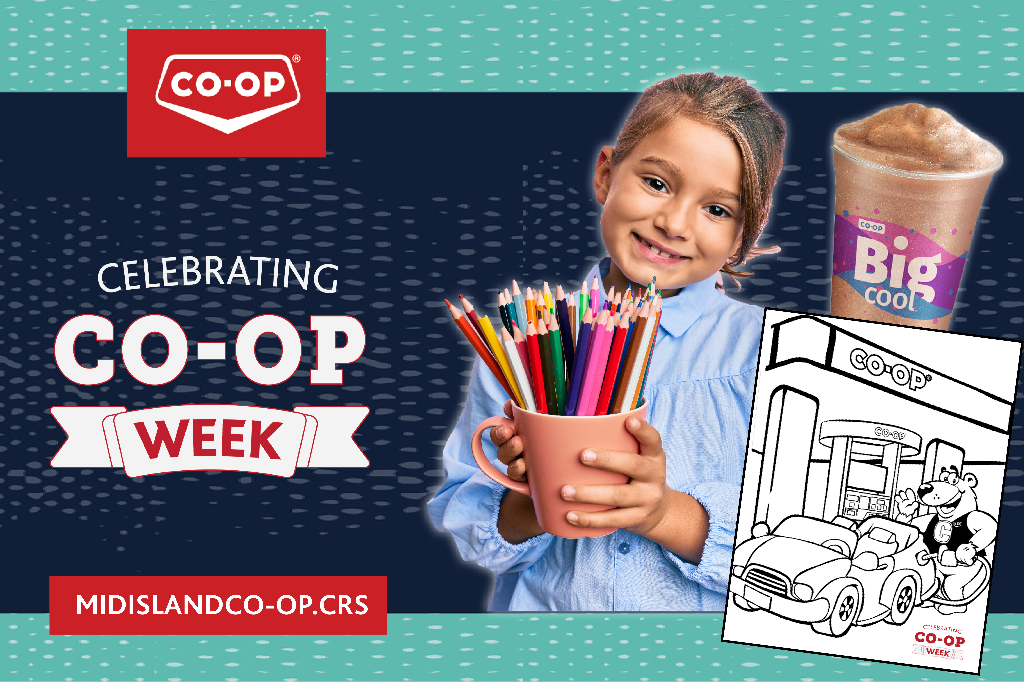 Kids Colouring Contest!
Colour our Cooper colouring page and return it between October 17-23 to any Mid Island Co-op Gas Bar to receive a FREE Big Cool. The colouring page will also get all eligible children entered to win a Kid's Club Gift Basket!
Colouring pages are available at any Mid Island Co-op Gas Bar or you can print it out from the attachment below.