Co-op Donates $45,000 to Nanaimo Foodshare
Actions
Co-op Donates $45,000 to Nanaimo Foodshare
July 14, 2020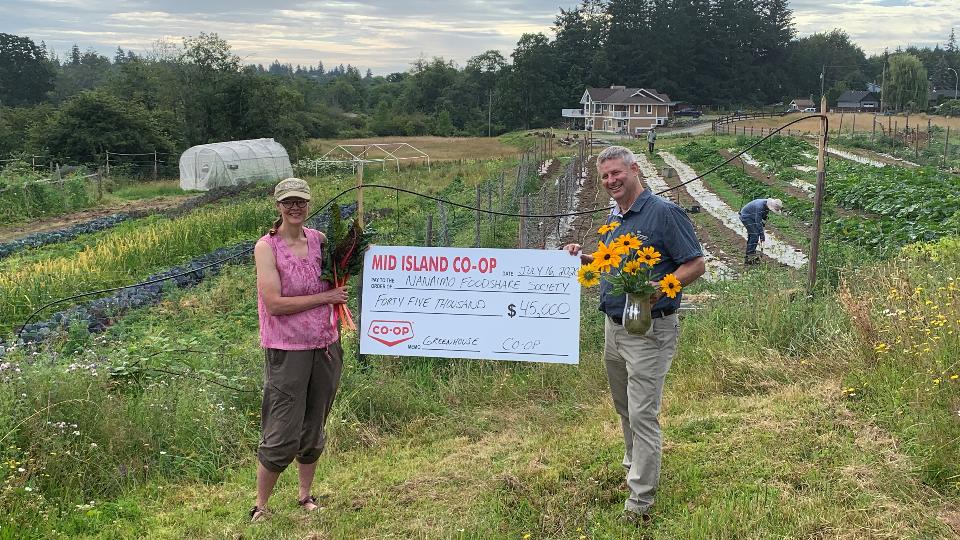 For six years, Co-op has been helping to build places for everyone - including new funding for local charity Nanaimo Foodshare Society.

Co-op is providing $45,000 to add a greenhouse to the urban farm in Nanaimo that will help grow produce all year long. The Co-op Community Greenhouse will be used to educate youth and adults as well as provide produce that will help increase access to fruits and vegetables for low-income families.

Co-op Community Spaces has been developed to help protect, beautify and improve spaces across Western Canada. In 2020, the program is providing $1 million to 17 community projects from Vancouver Island to Manitoba. Since 2015, Co-op has donated $9.5 million to 132 projects.

"We're excited to help fund this greenhouse through Co-op Community Spaces. Investing in our community is an important value at Mid Island Co-op, and we're proud to be part of this program that's investing in projects to improve communities across Western Canada," said Ian Anderson, CEO of Mid Island Co-op.

"We're grateful to our 60,000 member/owners whose support allows us to partner with community groups on projects like this. Together, we're helping build and improve our communities for today and into the future."

The giving program is administered by Federated Co-operatives Limited on behalf of more than 160 independent retail co-operatives across Western Canada that form the Co-operative Retailing System.

For more information about Co-op Community Spaces or to view the complete list of 2020 funding recipients, visit www.communityspaces.ca.