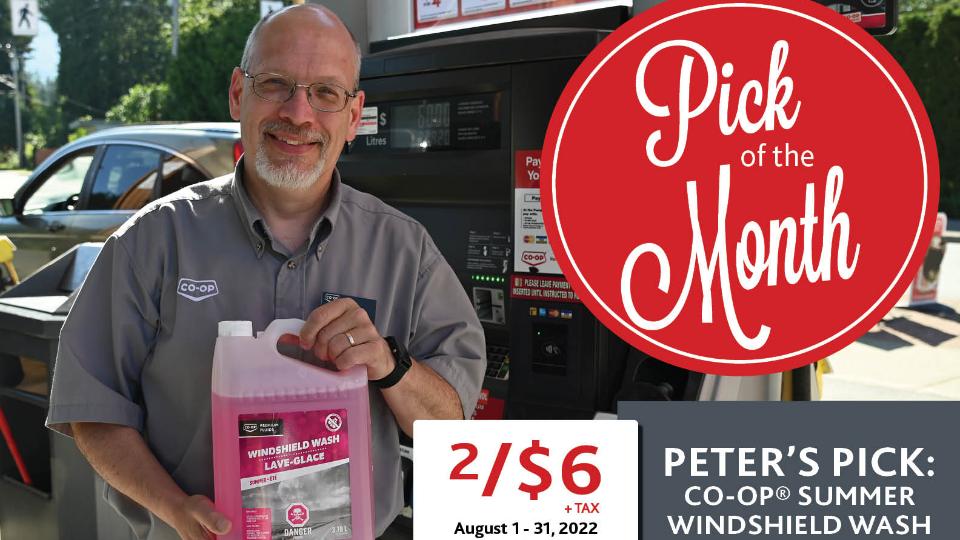 August Pick of the Month
August 1, 2022
Staff Pick of the Month — August!
Every month, one Team Member from Mid Island Co-op will choose their favorite item from our convenience store to showcase to our members and customers! The August Pick of the Month is available at all Mid Island Co-op Gas Bars.
Peter's Pick of the Month is Summer Windshield Wash (Pink) for 2/$6 + tax!
Keep your windows bug and smudge free while enjoying your drive on Vancouver Island!