$25,000 to the Duck Pond Revitalization Project
Actions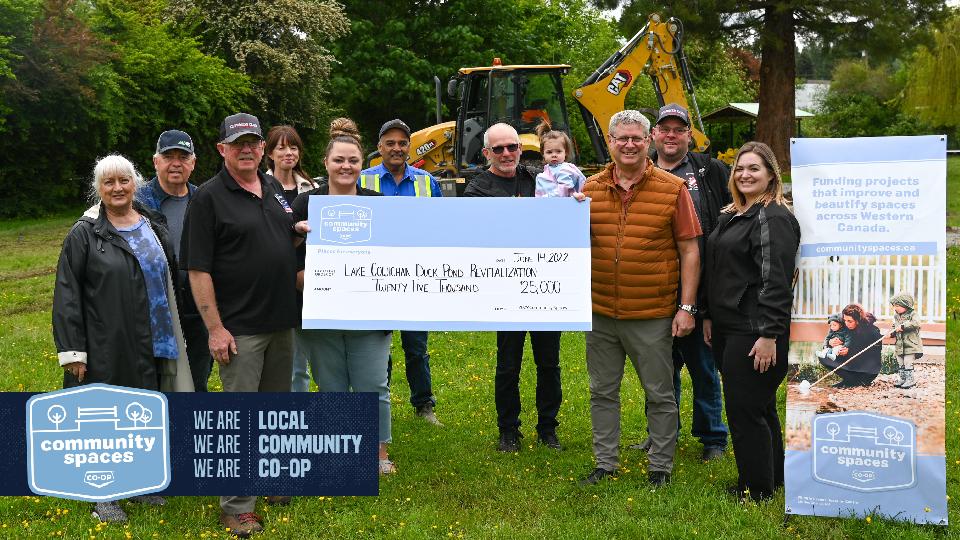 $25,000 to the Duck Pond Revitalization Project
June 14, 2022
Lake Cowichan Duck Pond Revitalization receives $25,000 from Co-op Community Spaces
(June 14, 2022) The Kinsmen Club of Lake Cowichan's Duck Pond Revitalization Project is one of 13 projects that have received a portion of $1 million as a 2022 recipient of Co-op Community Spaces.
"Mid Island Co-op is very excited about this partnership with the Lake Cowichan Kinsmen Club through the Co-op Community Spaces Program," said Ian Anderson, Chief Executive Officer of Mid Island Co-op. "Investing in our communities is a part of our Co-op values and we are proud to help the community of Lake Cowichan upgrade their playground equipment at the Duck Pond to make it accessible for all children."
Co-op Community Spaces is designed to help protect, beautify and improve spaces across Western Canada. Through the program, Co-op has provided $11.5 million to 160 projects since 2015 in three categories: recreation, environmental conservation and urban agriculture. FCL administers Community Spaces on behalf of more than 160 local Co-ops operating in 600 communities.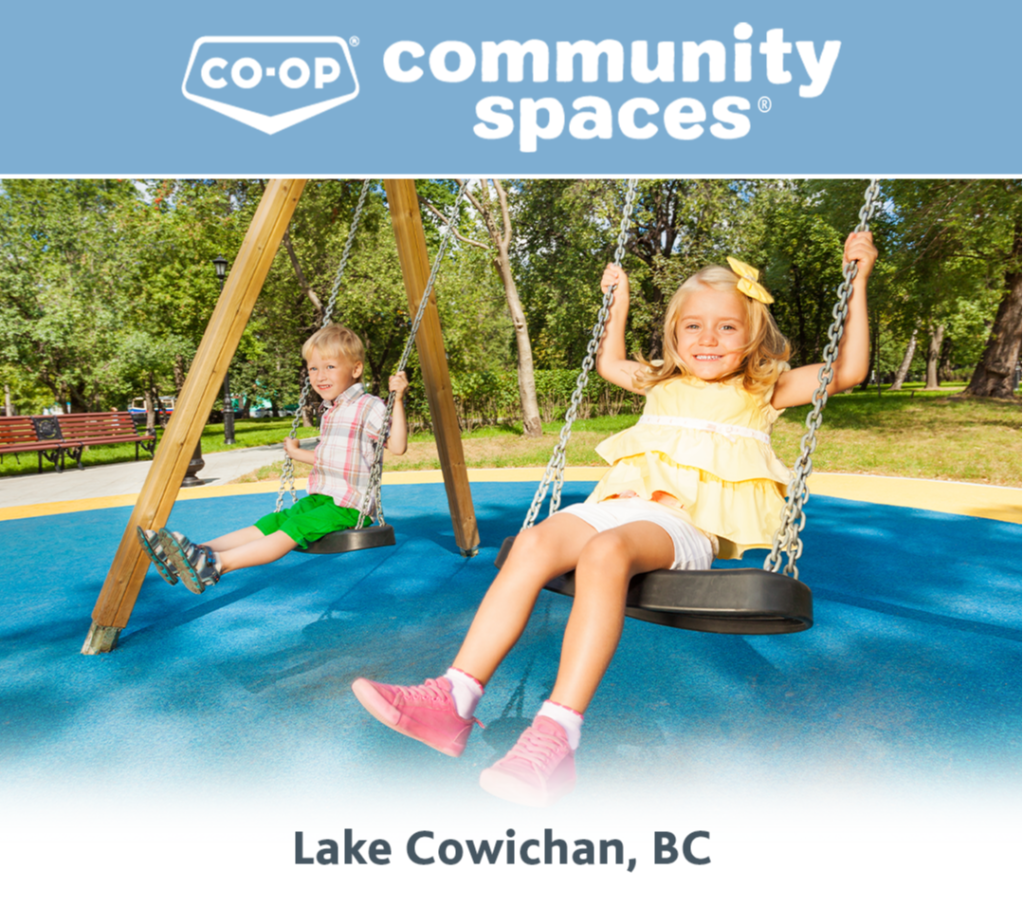 "The community spaces allowed the Kin to finally meet our fundraising goal after five years and to move ahead with the much-needed new equipment. This means everything to the Kinsmen/Kinette to replace the aging equipment with new safer play area alongside the beautiful riverside. This new playground should get more citizens of Lake Cowichan out to the park with their children knowing we have considered meeting all safety requirements while keeping in mind of persons with disabilities and wheelchair accessibility throughout the equipment. Thank you to Co-op for your generous donation," said Steve White, Kin Duck Pond Project Manager of the Kinsmen of Lake Cowichan.
The Duck Pond Revitalization Project is expected to be complete by the end of this summer.
Learn more about the program and its recipients at communityspaces.ca.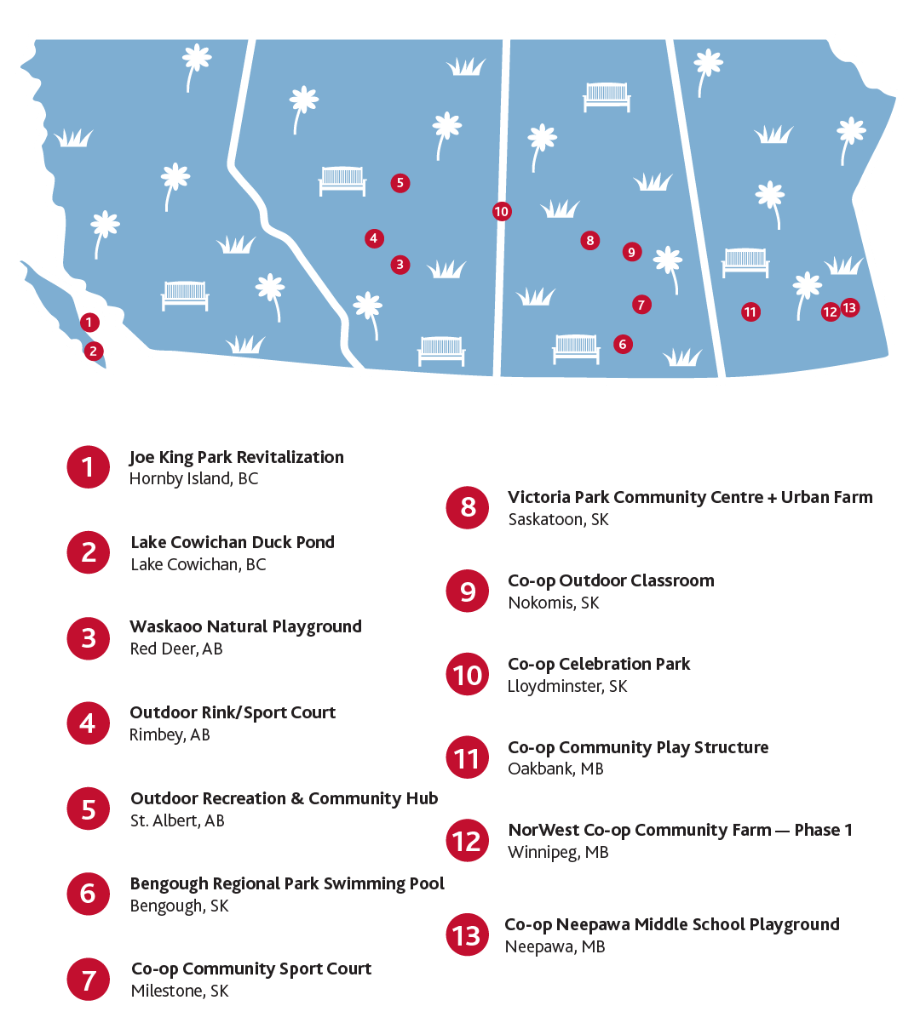 For more information:
Jill Dumanski
Marketing Manager
250-714-6620
jill.dumanski@midisland.crs