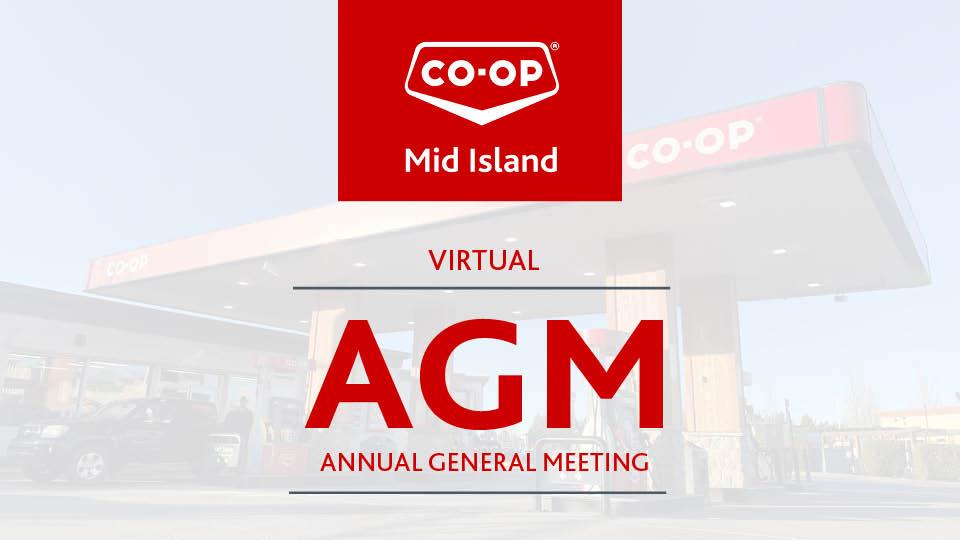 2022 AGM
February 23, 2022
Notice of Annual General Meeting
Meeting will be held virtually on Thursday, May 26, 2022 @6:00pm
Registration
Pre-registration to attend the AGM, as well as to vote in the separate director elections and on AGM business, is required. Registration opens on May 9, 2022 and will close on May 23, 2022. Please use the secure link below to register for one or both. You will receive your voting credentials via e-mail within up to 24 hours of submitting your registration. A confirmation of your registration to attend the AGM will be sent separately if you've opted to attend the meeting.
Only members in good standing on the date of record of April 26, 2022 will be eligible to vote.
A meeting link and detailed AGM member package will be shared electronically ahead of the meeting with members who have registered by the deadline. This package includes the AGM Rules of Order, Agenda, Board and Officer Reports, and New Business.
* ** Registration has now closed ***
Voting for your Co-op Board of Directors
An online election to confirm your Board of Directors will occur separate from the AGM, with results announced at the AGM.
There are four vacancies to fill on the Board of Directors and four confirmed candidates. These vacancies include three 3-year terms, and one 1-year term. The three candidates receiving the greatest number of votes will be acclaimed to the board for a 3-year term each, with the candidate receiving the fewest votes acclaimed to a 1-year term. The candidates standing for election are:
Patrick Barbosa (incumbent)
Nicole Lewis
Aubrey Robertson
Iris Taylor (incumbent)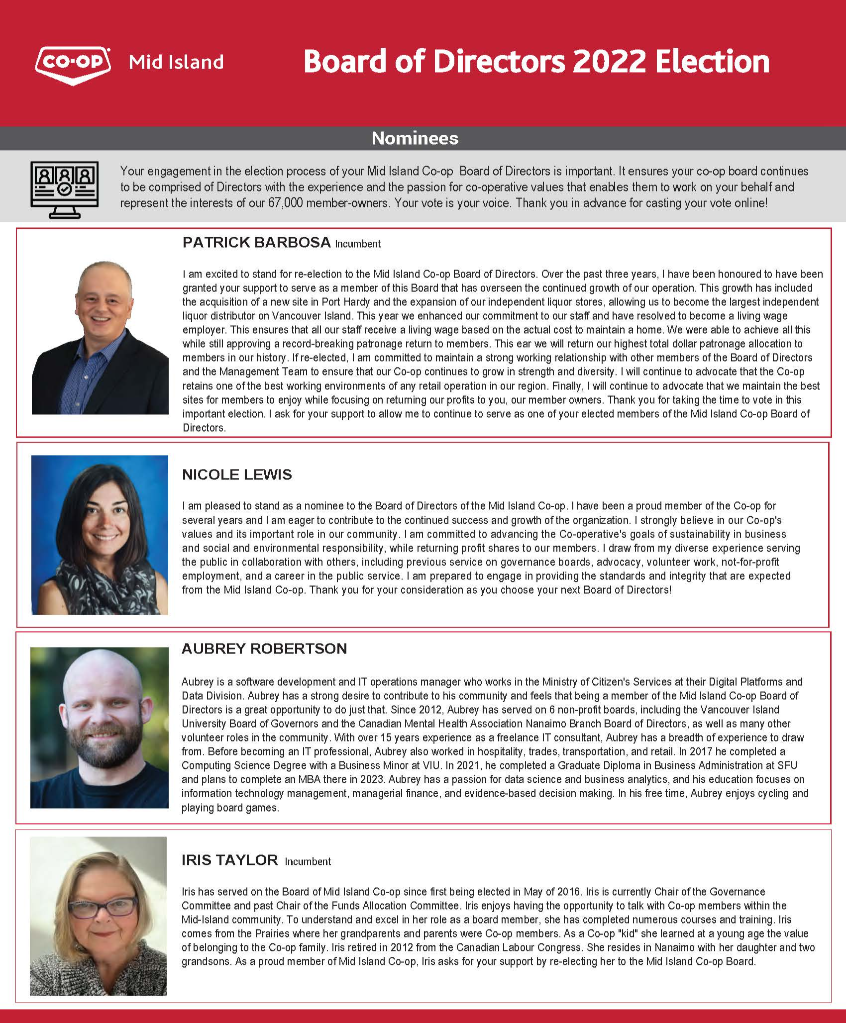 * A downloadable .pdf version of the candidate bio sheet is attached below.